Davenport Roofing Companies
Professional Davenport roofing companies should always be your first call when you need repairs or replacement. Homeowners are often tempted to put repairs off or complete them on their own. Often, they do this in a misguided attempt to save money. Unfortunately, delaying repairs or trying to finish them yourself will usually cost you more in the long run. It is a much better idea to hire a qualified roofing company to do this potentially dangerous work for you.
Finding the right Davenport-based roofing company is a lot easier than it seems. There are a few qualities that reputable companies will share. Look for a roofing company that is certified and licensed to operate in your area. You should also keep an eye out for a company that offers free estimates. These can help you plan out your repair budget, and compare various roofing companies. Companies that can provide a variety of roofing services are also ideal.
Those looking for a Davenport-based roofing company should contact Old Reliable Roofing. Old Reliable Roofing has qualified roofers on staff who can complete any repairs or replacement quickly and more efficiently. They also offer residents of the Quad City area a wide variety of roofing-related services. You can reach them by calling 563-355-8038 or by visiting https://www.roofingcompanyquadcities.com. Old Reliable Roofing would be happy to provide you with more information, or a free estimate.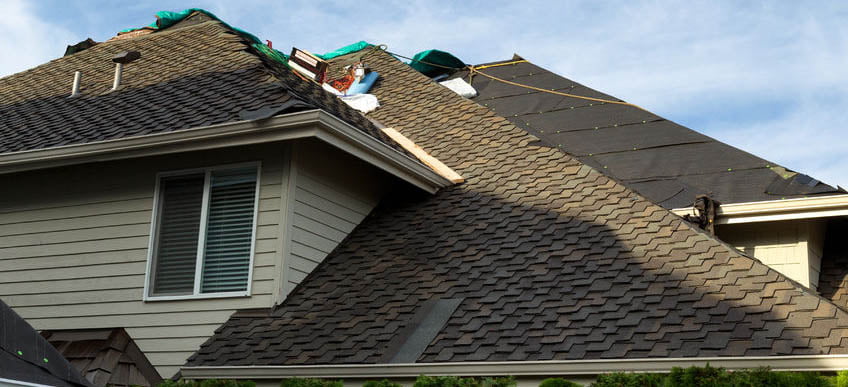 Roofing Companies In Davenport Have Access To Better Materials
Professional roofing businesses in Davenport have access to much better materials than a layperson. Professionals establish relationships with other vendors over time, finding the best products at the lowest costs. Their diligence results in your roof repair lasting a much longer time. Local hardware stores are excellent sources for many supplies. However, relying on those products for your roofing job will mean more frequent repairs are necessary.
When you are reviewing quotes from a few different companies, ask about the materials they use. While this should be covered on the quote, it never hurts to get some detail. You should always choose the repair company that makes use of higher quality but affordable materials. Inferior companies may try to use cheaper materials while charging you more. Be sure to remain critical and always ask questions.
Homeowners in the Quad City area can contact Old Reliable Roofing with their repair questions. You can reach them by phone at 563-355-8038 or online by visiting http://www.roofingcompanyquadcitiies.com. They can give you a free estimate and are happy to answer any follow-up questions. Old Reliable Roofers are the preferred contractor for a number of different agencies. You can trust them to use only the best materials for your repair job, as a result.
Davenport-based Roofing Companies Have More Experience
Roofing can be an incredibly complex job. Davenport-based roofing companies have employees who are experienced with this type of difficult work. Years on the job help them spot small signs of damage faster than a layperson could. This natural attention to detail means they can keep your roof in better shape than you could alone. Homeowners can easily overlook small or seemingly insignificant changes in shingle shape or color. Experienced professionals know when these small things are actually signs of bigger damage.
Experienced roofers are also able to complete repairs much faster. Homeowners may have to spend entire weekends, or weeks, repairing their roofs. Experienced roofers may only need to spend a fraction of that time. You deserve to spend your time off work doing things you love, not trying to DIY a roof repair. Experienced professionals can ensure your repairs are done quickly, with minimal interference to your family's life.
If you are in Davenport, you can call Old Reliable Roofing. Old Reliable Roofing has many years of experience serving the Quad City area. Old Reliable Roofing has a team of skilled professionals ready and able to tackle your roofing job. Their years of expertise in the field mean they have the knowledge to get your job done right and fast. You can reach them by calling 563-355-8038. If you prefer email to phone, you can visit them online at https://www.roofingcompanyquadcities.com to learn more.
It Is Safer to Call A Davenport-based Roofing Company
It is infinitely safer to call a professional Davenport-based roofing company than to DIY the repair yourself. Homeowners often try to complete household repairs on their own. In many cases, this can save them money. In other situations, however, it can be incredibly dangerous. Roofing repairs should always be left to skilled professionals to ensure your safety.
For many individuals, roof repair is a new skill. Whenever we practice new skills, we are usually very focused on the skill itself. Unfortunately, this means we are not necessarily paying much attention to our surroundings. When it comes to roof repair, it is imperative that you remain aware of what is around you. To avoid injury, it is recommended that homeowners hire professionals. Skilled professionals will experience fewer accidents and injuries while completing roof work.
If you are in the Davenport area, you can contact Old Reliable Roofing. They offer roof repair services at affordable prices. You can contact them by phone or email to request a free estimate. Consumers can call 563-355-8038 to speak with a customer service agent. You can also find them online at http://www.roofingcompanyquadcitieis.com.
How To Hire Davenport Roofing Companies
Individuals looking for Davenport-based roofing companies should be sure to keep a few points in mind. You should always hire a company that is licensed and certified in your area. Also, you should try and find a company that will provide you with free repair estimates. A repair company that can offer you multiple services, such as gutter cleaning and repair is ideal.
If you are in the Quad City area, you can contact Old Reliable Roofing. They are one of Davenport's most reputable roofing repair companies. They can offer you a variety of roofing services, from emergency repair to planned gutter cleaning. Customers can reach them by phone 24 hours a day, seven days a week by calling 563-355-8038. Alternatively, you can find them online at http://www.roofingcompanyquadcitiies.com. Old Reliable Roofing is one of the best Davenport roofing companies.
About Davenport:
Home to several blues and jazz festivals
Art and cultural paradise, with museums and galleries spreading the entire city
You can visit the City online at http://www.cityofdavenportiowa.com